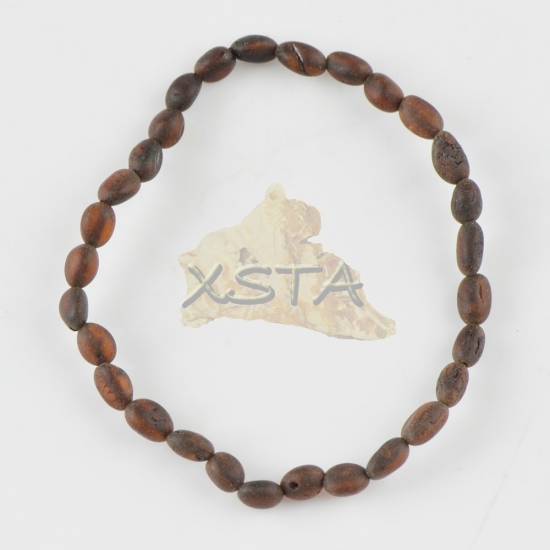 Small amber beads bracelet for adults cherry
Stock:

5

Model:

OLA27

SKU:

OLA27
Length: 18 cm;
Weight: small beads 2 grams,
Size: 4,2 x 5,5 mm
Material: Baltic amber
Amber: raw amber beads
Other relevant information
Information about certificates, delivery, payment could be found in frequently asked questions (FAQ) section. If you are not sure about the final product, we can always send you additional photos under normal situations like on the table or in hands so it would be quite easy to understand true colors and sizes. Please make an inquiry with product code.
Treatment
Treatment
Raw
Color
Colour
Cherry
Shape
Shape
Olive