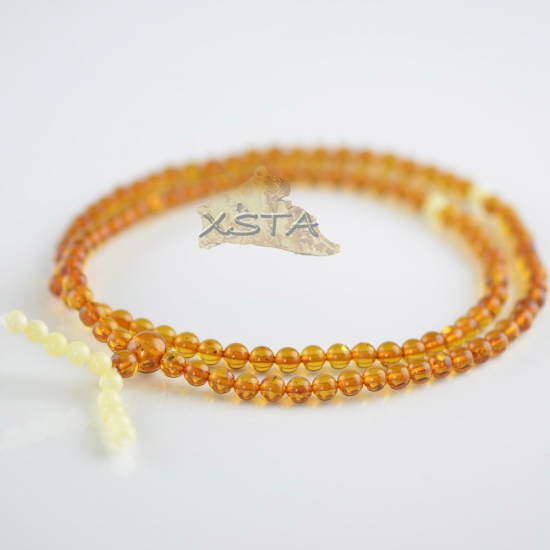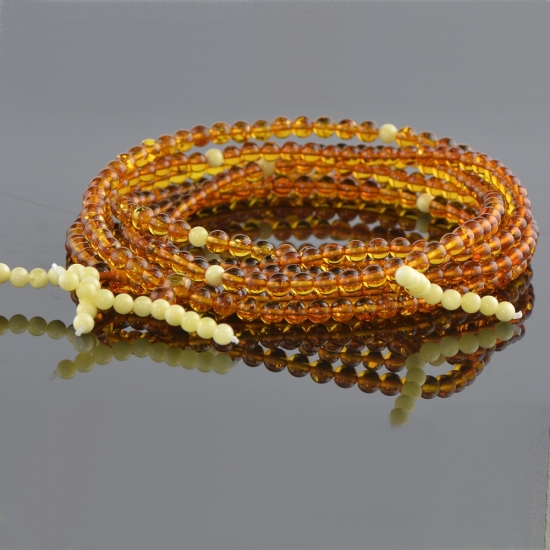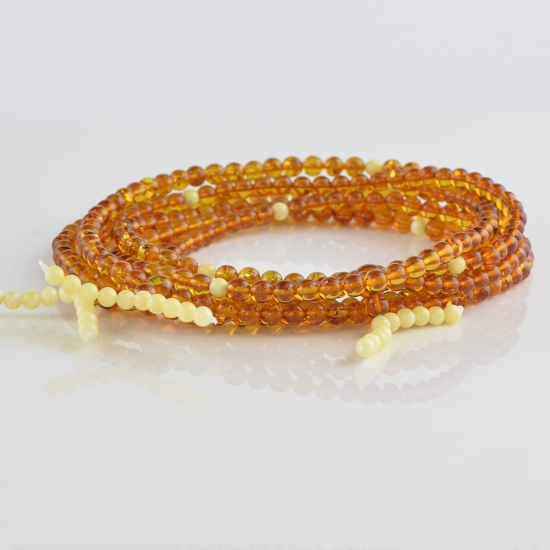 Cognac mala with white beads
Stock:

3

Model:

BR05

SKU:

BR05
Cognac mala with white beads
Baltic amber contains succinic acid, a nontoxic, naturally occurring substance that releases into the bloodstream when placed in contact with skin's warmth. Lightweight, warm, comfortable and stylish, an amber necklace may help to deliver natural pain relief, reduce gum and cheek inflammation, decrease drooling and acidity and ease irritability.
Information about amber products
In our production of rosary we are using natural baltic amber material. In our long producing years our main goal was to make quality products for this reason we have always tried to get highest quality materials, experiment with various threads and different kind of clasps. Countless experiments for many years with amber polishing to perfect the look it has today and all that for the sake of quality. With us - the quality is guaranteed.
Customization
Our standard quantity of beads is 108. Each of the amber mala rosary have a detailed information which sizes are available. If you wish certain model in different length or color you can always contact us with the product code and we will let you know if it's possible and in most cases it is possible.
Availability
Mostly all amber prayer beads have options for size, weight which needs to be selected. If the quantity you are looking for to purchase is not in stock you can always contact us for more information. Other option could be to finish your order and we will contact you with time needed to manufacture. Time needed depends on the color, shape, size and general availability of materials. In some cases it could be few days in others few weeks and if the model is rare it could be we won't be able to manufacture it. So best option is to always make an inquiry.
Product specification
108 beads Weight // Size ~11,4 to 11,6 grams // 5,5 mm ~ 14,5 to 14,9 grams // 6 mm Amber: polished amber Elastic rubber
Other relevant information
Information about certificates, delivery, payment could be found in frequently asked questions (FAQ) section. If you are not sure about the final product, we can always send you additional photos under normal situations like on the table or in hands so it would be quite easy to understand true colors and sizes. Please make an inquiry with product code.